Meet Dorinda Clark Cole
Armed with a remarkable legacy and a powerful musical gift, Dr. Dorinda Clark-Cole has built an iconic career in music and ministry. Daughter of renowned late Dr. Mattie Moss-Clark, and member of the legendary vocal ensemble The Clark Sisters. Now, Dr. Cole has skillfully mastered the delicate balance between music, life and ministry with resounding clarity -- building a rich musical legacy that continues to exceed expectations, Along with her enduring preaching ministry. Having garnered three Grammy® Awards, six Stellar Gospel Music Awards, and A Lady of Soul award and countless other awards, Dr. Cole has enjoyed a successful music career.
Dr. Cole's extensive anointing as an inspirational leader allows her to keep her hands full serving others across broad platforms as administrator at (Greater Emmanuel Institutional Church of God In Christ), a gospel radio host (the nationally syndicated Dorinda Clark Cole Radio Show), a television host (TCT Networks The Dorinda Show and The Word Networks show Gospel According to Dorinda), a proprietor of her own clothing line (The DCC Rose Collection and The Couture Collection ), CEO of Harvestime Ministries and the founder of Singers Musicians and Arts Conference affectionately known as [SMAC], and Elect Lady of the International Department of Evangelism of the Church of God In Christ (COGIC IDOE).
Despite wearing all of those hats Dr. Cole is still a doting wife and mother of two and the proud grandmother of two beautiful grandchildren. Through her many seasons of life, Dr. Cole has inspired flocks of peers, supporters and followers around the world with the power of her voice and message. Hailed for her dazzling vocals and profound performances, Dr. Cole music echoes her gratitude and tells her testimony through life's ups and downs. From the smash hit "I'm Still Here"(Dorinda Clark Cole), to her sophomore album embracing her moniker(The Rose Of Gospel) from chart topping success (Take It Back),to the fire that ravaged her home (I Survived ), to potential home foreclosure (Living It ) – Dr. Cole emerges victorious through song and praise.
The peaks and valleys of Dr. Cole's journey have molded her character and fortified her prominence as a gospel trailblazer. The peaks have included pioneering moments in music and evangelism as an African-American woman, moments that have expanded her ability to influence and connect with her supporters and transform lives. The evangelist's history-making milestones include being the first woman to stand in the pulpit and preach in South Africa, the TCT Network, and Convocation within the Church of God in Christ [COGIC], and traveling to such countries as Brazil, Germany, and Japan.
Continuing to live boldly and on purpose, Dr.Cole is clear about her future. Coming from a family of very strong women, "I want my legacy to be where my children see a strong woman. A woman of faith and a woman of power.
The Rose of Gospel
The RETURN of the Rose
AN EXCLUSIVE COLLECTION DESIGNED WITH EVERY WOMAN IN MIND!
The Rose Angels Matte Lip Stain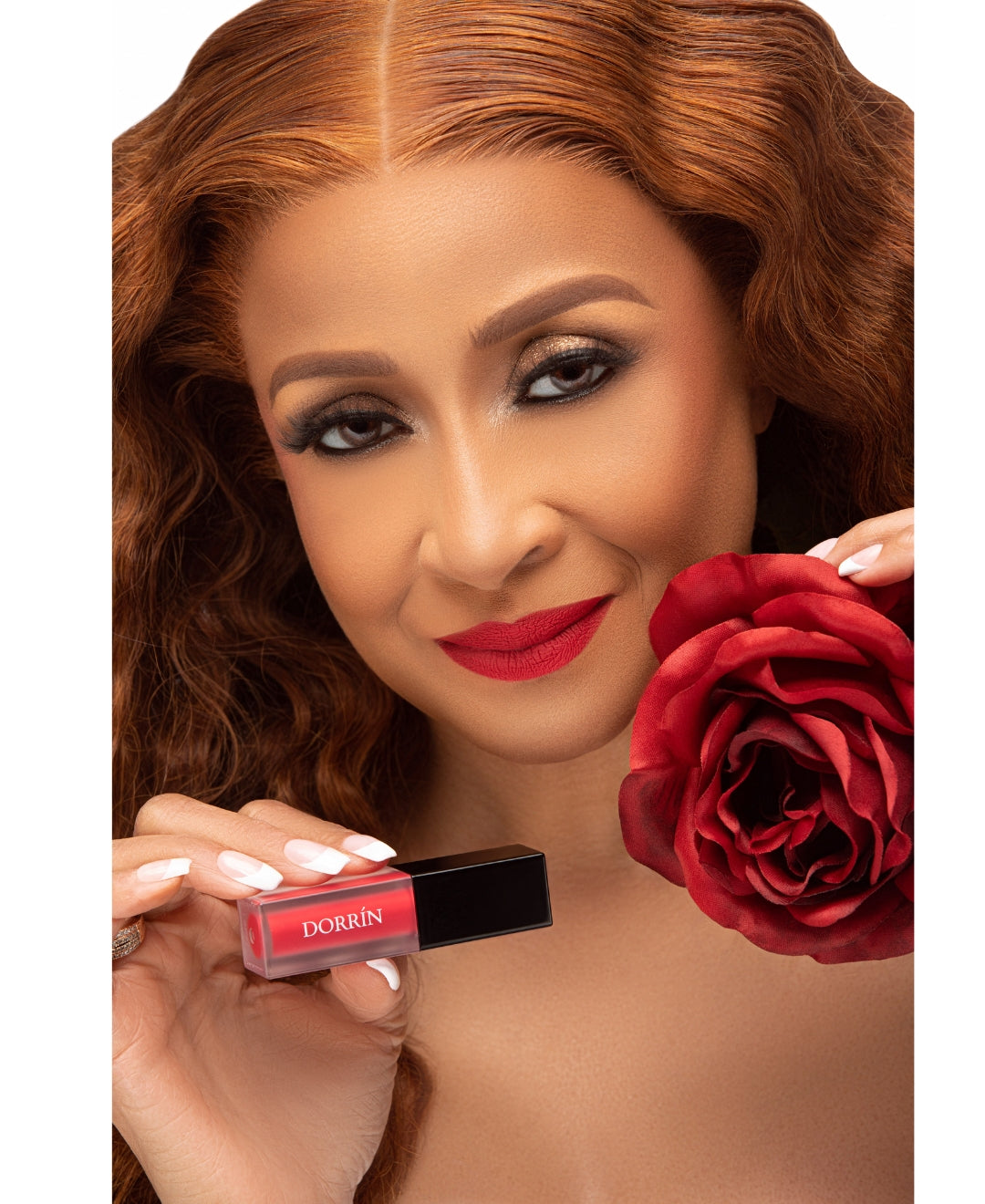 Regular price
Sale price
$24.00 USD
Unit price
per
Regular price
Sale price
$18.00 USD
Unit price
per
The Lady Luxe Lipstick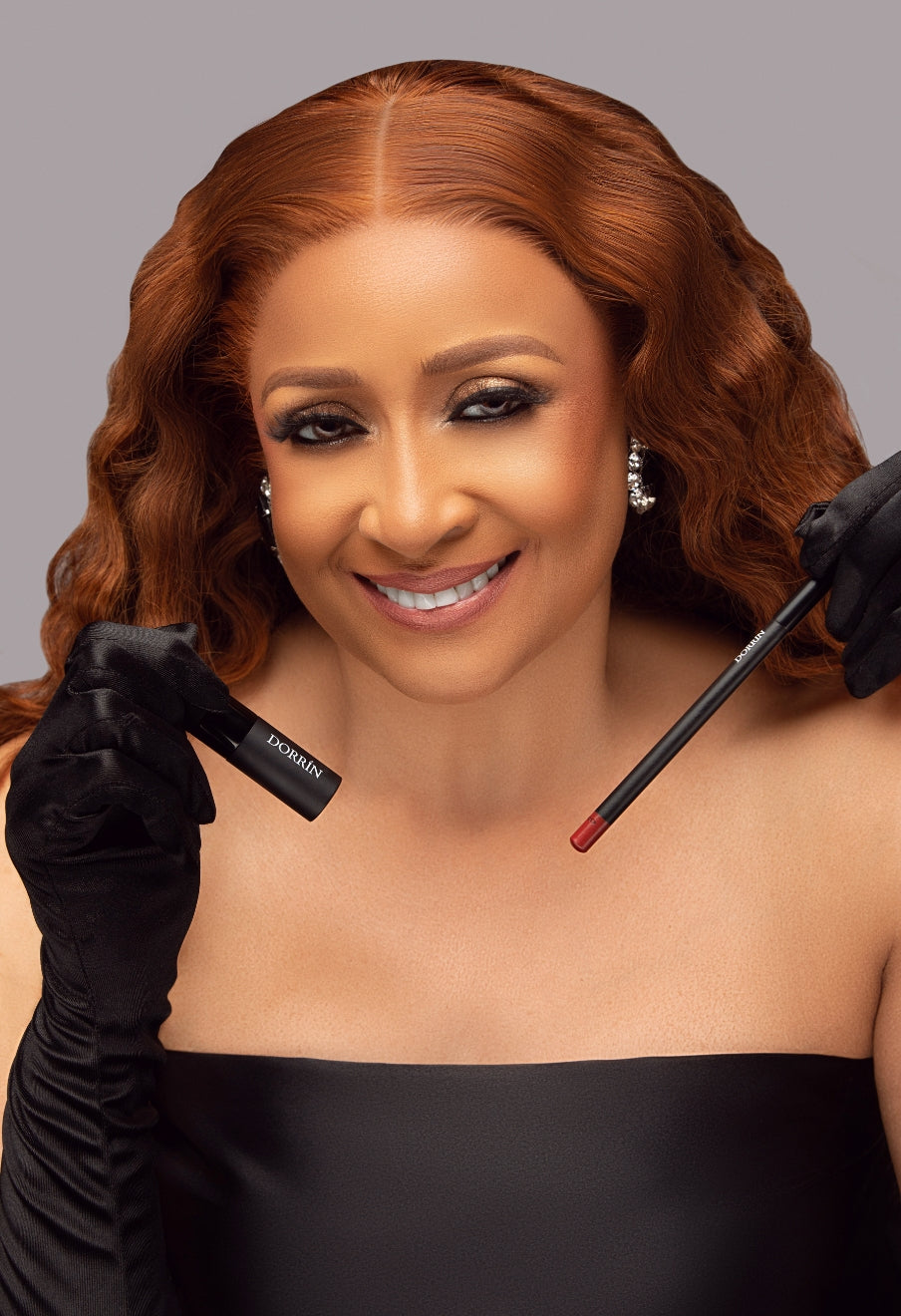 Regular price
Sale price
$24.00 USD
Unit price
per
Regular price
Sale price
$18.00 USD
Unit price
per
The Dorrín's World Liquid Cream Lipstick Gloss
Regular price
Sale price
$24.00 USD
Unit price
per
Regular price
Sale price
$18.00 USD
Unit price
per
The ROSE IS BACK..........
Behind The Scenes of DORRÍN BEAUTY